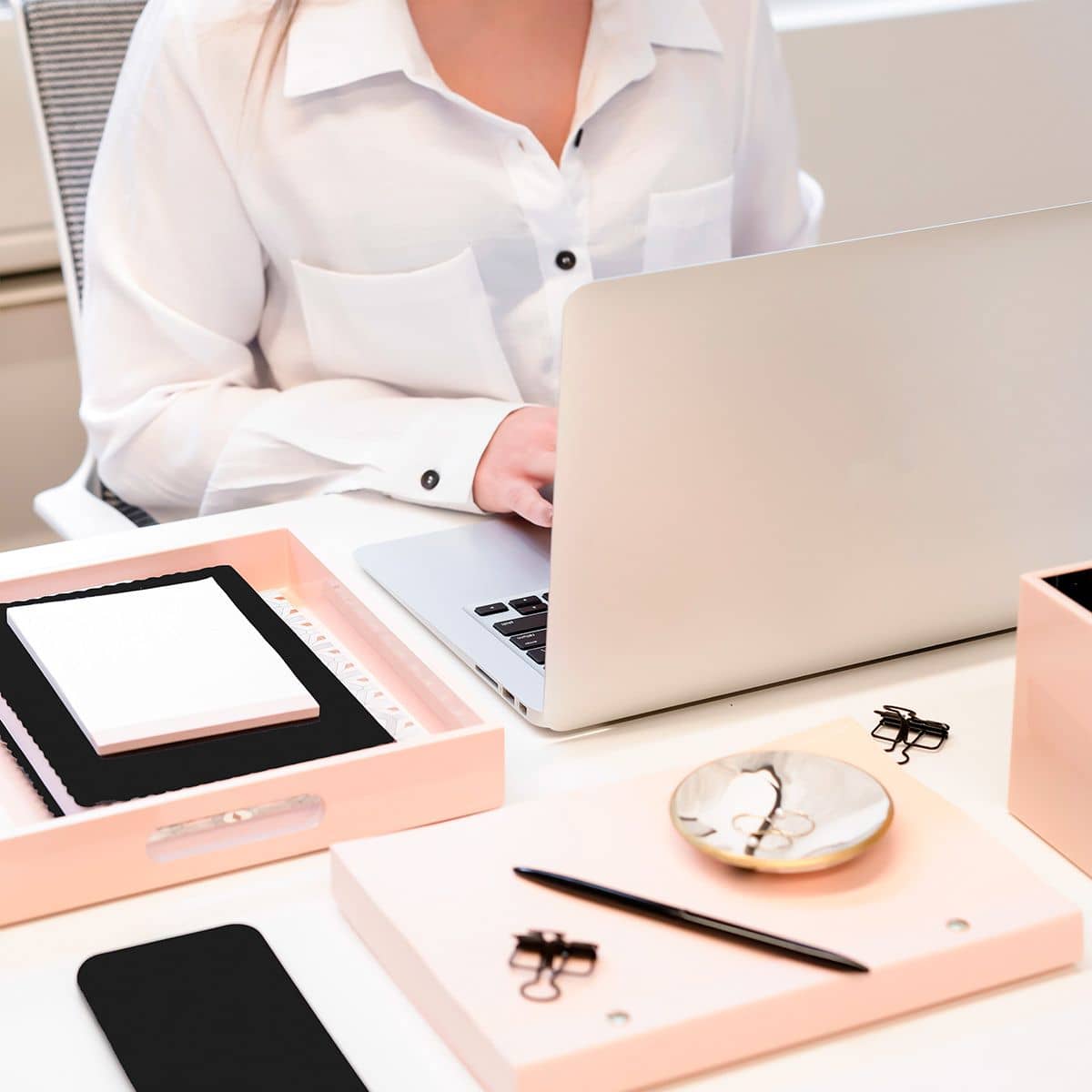 What a lead magnet?
Simply put, a lead magnet is an offering that attracts your ideal audience (aka customers or clients) to your brand. A lead is anyone who becomes interested in what you offer, a lead magnet is what does the attracting. In short, a lead magnet is a marketing tool to entice a call to action. The call to action could be to shop in your store, enroll in a course, join an email list, pre-order a book, or as simple as signing up for your email list.
Other words for lead magnets:
Opt-in incentive
Sign-up offering
Sign-up bonus
Sign-up incentive
Temptation (just kidding, sort of)
When it comes to growing your email list, lead magnets are one of the best things that you can do as an online entrepreneur to incentivize people into signing up as your subscriber.
So, how to attract more virtual pen pals onto your email list? Here are some ideas.
(Besides offering people cookies.)
---
Create a free resource library.
It's a given that people love free resources. Why not create an email opt-in where you share some of your best resources with subscribers for free as a thank you for subscribing?
There's a couple of ways that you can share your freebie library.
You can link to it within your post (to a hidden web page that's password-protected, and email subscribers receive the password in your emails).
You can link externally to a cloud storage platform.
Your free resource library can be 100% digital, and you can create it in various ways such as linking to files in Google Drive or Dropbox or having them right on your website.
Depending on your niche/industry, these are some ideas for digital freebies:
Photo editing presets
Canva templates
Worksheets
Printables
Recipes
If a whole library is overwhelming, you can always start with individual opt-in items for lead magnets. In my experience, having access to a whole library eliminates hassle – people don't need to sign up for your mailing list 5x to receive different freebies; they can receive any freebie that you have available all at once by accessing a one-stop-shop.
---
Offer a sign-up bonus or discount.
People love a good deal and a valuable bonus for doing something simple like signing up for an email list. So a good idea to grow your list could be to offer a discount or bonus.
Many retailers offer this: email subscribers get 10% off their first purchase.
---
Host flash sales or holiday sales.
Basically, people love saving money. 10% makes all the difference. So, if you have some products you'd like to sell, then a sale would be a great idea for you to get lots of people buying from you. if a holiday is coming up or you just feel like doing a flash sale, do it.
---
Promise to send your subscribers valuable content such as an email course or weekly tips on a topic.
After all, no one likes fluff except on their furry, four-legged friends.
People love value.
You can send out weekly insights or tips, or an email course.
People love email courses because lessons are delivered right to their (digital) doors!
---
Engage with your email list personally: that you're not going to be marketing all the time (you will, some of the time), but you're also in their inboxes to be a real, virtual pen pal to them. People respond to kindness.
One of my favourite entrepreneurs that I love getting emails from is Marie Forleo. She always has such a warmth and approachable personality (even online) that makes you feel seen.
One great thing that you can do is address emails by your subscriber's name. Depending on which mailing service you choose to use, the first name of your subscriber can be plugged into your email using a code. Or, if you want to be old school, you can always do so manually.
Ideas for being creative and engaging with weekly emails, according to the days of the week (you don't have to do this, but it's a fun idea and people look forward to it). 
Monday: Make your theme #MotivationMonday or #MondayMood — share stories with your subscribers, engage with them to motivate them, ask them how they're doing.
Tuesday/Thursday: Make your theme #TipTuesday or #TechTuesday — Share a tip or share an easy and actionable tech tutorial (if that's your expertise, of course) with subscribers.
Wednesday: Make your theme #WisdomWednesday — share lessons that you've learned, and lessons that you'd like to pass on. It's a good time to get anecdotal.
Friday: Make your theme #FriYAY — Share your roses & thorns of the week and ask your subscribers how their week went. People will notice when you show you care.
---
Share checklists.
Did you write an awesome blog post with practical tips or resources?
If you want to help people follow-through on what they've read, you can create checklists for them to work through to use and reference whenever they need it. Here are some ideas:
Checklist for Blog Post Audit
Podcast Launch Checklist
Decluttering Checklist
---
Create cheatsheets.
Cheatsheets offer a solution to a problem, and people love efficiency.
You can offer your cheatsheets at a paid price.
---
Write and sell an eBook!
eBooks are a great source of passive income because once the hard work is done, it can continue to bring in sales for you as long as you have a solid marketing plan in place.
Places to sell your eBook:
You can offer your email subscribers a discount too 🙂
---
Offer discounted coaching sessions.
If you like to help DIY-minded entrepreneurs with something, such as bookkeeping or graphic design, you can consider coaching alongside (or in replacement of) services because it is more personable, and you can teach the person you're serving how to replicate their results.
---
Share/sell swipe files.
As a copywriter, this is one of my favourite things to share: swipe files.
Basically, they're ready-made templates for blog posts or emails that are as easy-as-pie because it's already written out, and all you have to do is change the wording to fit your needs.
Swipe files are a great way to attract people to sign up for your list.
---
Want some great lead magnet templates? 
Here are some templates to make your life much easier 🙂
Hope this post was helpful! What lead magnets are you using in your business/blog?
P.S. Frequently asked question: What's considered a "tiny" list, and can you sell to a tiny list? Absolutely! Tiny lists are under 1000 subscribers (i.e. 200-250 is the number you want to be at before you do any selling, in most cases… Unless your small list is very engaged!). Once you pitch any service, course or product to them, expect at least 10% to convert.
There are several ways to sell using email marketing:
Affiliate links
Sell your own product
Sell your own course
Sell your own services
Incentivize: Share a promo/discount / limited-time freebie with purchase, etc.
Are you getting people onto your list? Try these tricks out and pin this post to save it for later.