Hi, blogger and/or side hustling friends and those who aspire to be,
I hope that as you're reading this, that you're doing well! I know this time of year must be hectic for many of you what with the holiday season revving up and perhaps you get busier this time of year. I know I do. In any case, I'm excited to be writing this blog post for you!
Black Friday is SOON, and that's good news for all of us.
For bloggers, online business owners and creative entrepreneurs, the best digital deals of the year will be rolling out. Get ready… because they are GOOD. In this post, I'll be outlining some of the best Black Friday deals for your every blogging and creative business need. They're perfect for beginners who want to jumpstart their blogging or business in 2020, and they're equally great for the creatives who have been doing small business for a while.
(Black Friday? More like boss Friday!)
So, without further ado, here's my round-up of the best blogging, biz and online marketing tools and programs out there doing amazing deals for the Black Friday weekend. Take advantage of them for major savings (and investments) in your blog & biz.
---
BLOGGING
For Black Friday, Host Papa is offering its website hosting for an unbelievably good rate of $1/month for the 36-month plan ($36) – aka 3 years. They are a Canadian-run company, and their business plan offers you unlimited websites!
It's their lowest rate of the year (typically $12/month). You can get hosting and start blogging for as low as $1 a month plus taxes! It also comes with a free domain, so it's a win-win situation! If you're serious about blogging and want to save $$$, get the 36-month plan.
---
Covering all the online presence needs for service-based businesses.
Cost: $372 – $247, for Black Friday
P.S. I personally use their ChicServe theme as well as their Landing Page templates, and I can tell you that it's a major time saver and makes everything look fantastic. I'm not tech-savvy, but their tutorials are so helpful that I can DIYed my WordPress website — no coding.
---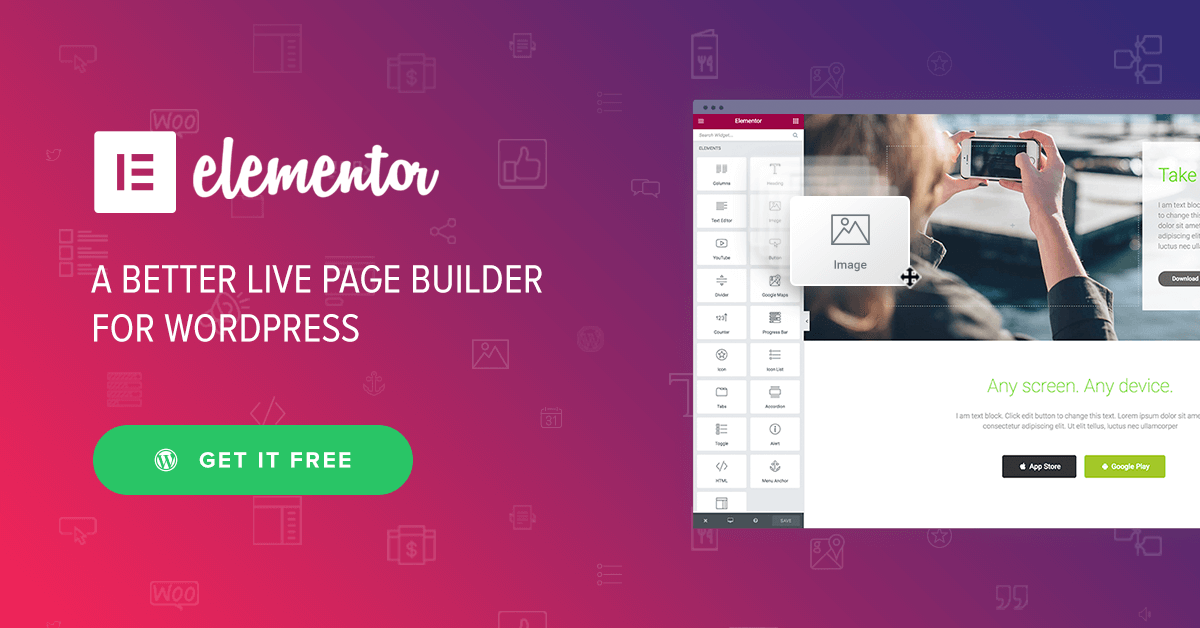 This plug-in is a great tool to build WordPress websites with ease (drag-and-drop, visual, front-end design tool). The free version is what I use, but the Pro version has more options and is more robust. Ideal for the business owner who wants all the options. 30% off this weekend.
---
STOCK PHOTO MEMBERSHIPS
For Black Friday, Styled Stock Society membership is 40% off for the lifetime plan, meaning you only ever need to pay for this subscription once and have access to everything added in the future. If pinks and feminine are your brand aesthetic, the Styled Stock Society is great because you have access to over 2500 beautiful stock photos (new ones added weekly), and you only ever need to pay once for active, lifetime access (as long as the brand exists). The membership also comes with Instagram prompts and done-for-you Canva templates.
---
Pixi Stock's membership has a similar aesthetic to Styled Stock Society (feminine, elegant), and she also offers branding graphic support by creating a Facebook community in which she regularly engages her followers with visual branding tips. For Black Friday this year, her annual and monthly membership will be 30% off. Sale ends on December 3rd.
---
BRANDING
CL Designs is offering a Black Fri promo on her Brand Your Biz Kits from now until next Mon, Dec 2nd, 2019 at midnight EST. For everyone who buys one, they will receive a FREE bonus: a valuable 1 hour 1:1 blueprint strategy session to get step-by-step actions towards their goals now.
The free strategy session with Christine is valued at $300.
No need to wait for 2020 — perfect your visual brand today!
---
BUSINESS OPERATIONS
If you're a service-based entrepreneur, Dubsado is a total time-saver. It's a project management app that also integrates features like individual client portals, payment options (you can invoice clients and receive payments by bank payment or credit card through the app), online contracts, and more. Plus, besides the credit card fees, Dubsado doesn't take any percentage of pay away from you. For Black Friday, their usual plans are slightly reduced. Their monthly plan (typically $35) will be $30, and the annual plan (typically $350) will be $300. This sale ends on December 3rd; a plan must be purchased to lock in the rate.
Dubsado is ideal for those who custom work like designers, floral designers, bakers, etc.
Dubsado is also doing a giveaway of 21 prizes totalling at over $30,000.  For every entry, Dubsado will be donating $1 to St. Jude's Children's Research Center.
Enter here.
For 20% off Dubsado anytime, use my code, ARIETTE at checkout.
---
Whether you love or hate crunching numbers or paying taxes, it has to be done, especially when you run a business. For Black Friday, the program is 30% off until December 1st, 2019. If you're self-employed, they're the lowest plan is only $3, which is so good.
---
ONLINE BLOG/BIZ COURSES
If you've been wanting to up-level your Instagram skills and grow your business following; or learn how to take your admin, tech or marketing skills from your 9-5 job to an online business, then Elise's course bundle is a great deal for you. For Black Friday, save up to $500 because all of her courses are 50%. She's also partnered with her favourite online teaching platform, Teachable, to give you a deal pricing of $299 for an annual membership (typically $468).
Fun fact: I was drawn to Elise after finding her company, Canupy, and watched one of her free classes on Instagram marketing online. I'm not huge on using social media for growing my biz (I love using it more to connect with followers and try to display more of an authentic side through caption writing and photo sharing) but algorithms intimidated me. But, she breaks it down with ease. Further, Elise is from Toronto, Canada, the same as me… Pretty cool! I have taken her Freelance Biz In A Box course, and it's comprehensive!
If you've been wanting to launch a signature online course, Mariah Coz is launching her first-ever course-bundle (you don't want to miss out!). Check it out here. Everything you need to build your online course business, all in one place (and for one bundle price! Savings are up to $2000, and they include things like how to host webinars, nurture your subscribers to get excited about your launch, build and launch a signature course and more.
Marie Coz is the founder of Femtrepreneur, and though it doesn't exist anymore (she rebranded to her own name), she is one of the top bloggers in the online course game and she really knows her stuff. I haven't taken her course (it's in the game plan for the future) but I've taken many of her free masterclasses and read plenty of her blog posts. She is the real deal!
---
PRODUCTIVITY
A great planner for passionate people who want to get things done, visualize their goals and tackle them head-on. Get 20% off all undated Passion Planners.
---
What deals are you going to take advantage of? Is there any that I've missed that you want to let others know about? Comment below to let the community know. Affiliate links or promotional discount codes are totally fine as long as they're properly disclosed and legit.